This is a project I started a while ago and have been working on intermittently between other projects. I wanted to make my son fabric stacking blocks with letters and numbers on them. I had made him some fiberfill-stuffed cubes with ribbon loops and rattles to play with when he was a baby, but they didn't stack very well. In order to make the blocks stack, I am using high-density foam inside the blocks.
These blocks are a great way to use up some fabric scraps. I used fleece for my number blocks; the little bit of stretch the fleece has helps in fitting the foam block inside the fabric shell. I used a machine to embroider numbers on the fabric squares for the blocks. On the opposite side of the numbers is a shape-counting side; some of the counting shapes are appliqued, but most are painted.
I recently finished my numbers one through ten and plan to start on the alphabet blocks. This is how I am making the blocks.
Materials
-3-inch high-density foam
-fabric (I used fleece scraps)
-electric carving knife or other method for cutting foam
-thread
-optional: paint, iron-on transfers, or embroidering capabilities, etc, if you plan to decorate the sides
Instructions:
1. Mark 3-inch squares on the foam. Cut the foam along your marked lines.
2. Cut the fabric into 4-inch squares.
You will need 6 squares for one block. Decorate the fabric squares as desired.
4. On the "wrong" side of the fabric, mark a half-inch in from each side at the corners of the fabric squares. These marks indicate where to start and stop stitching.
5. Lay out the fabric squares in a cross shape as shown below.
6. Pinning the "right" sides together, sew the squares with a 1/2 inch seam allowance together starting and stopping at the marks made in Step 4. Sew together, your squares should now look something like this:
7. Now begin to sew the sides together. The arrows in the series of pictures below indicate which sides to sew together. One side should be left open.
8. Snip all corners. Be careful not to snip into the seam.
9. Turn your block right-side-out and insert the foam block.
10. Stitch last seam close.
This week I'm linking up at: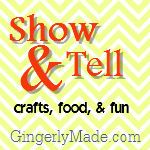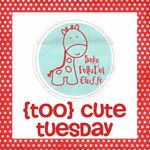 Homemade by You Wednesday
Look What I Made Wednesday
Made U Look
DIY Vintage Chic